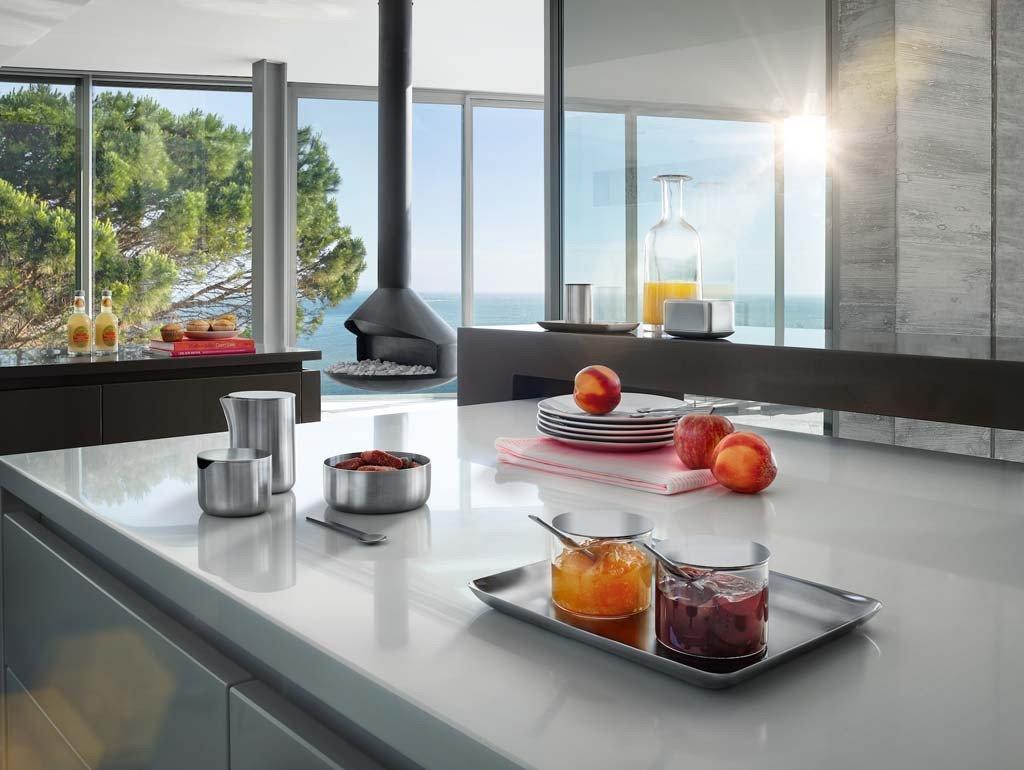 History of Blomus
The history of Blomus is both short and long. The origins of today's company date back as far as 1921. This was the year in which Karl Scheffer-Klute founded a company called SKS Sundern.
1961 saw the launch of SKS-Design, a company which, at this time, focused on gift items made from copper and brass. In the 1970s, the company introduced pewter-ware as a new material. Between the 1960s and the 1980s, SKS-Design developed many different decorative and practical metal products. Then, between 1970 and 1980, the company acquired a pewter-ware industry rival and thus became the market leader in pewter-ware and accessories.
The look, display and presentation of products became closely associated with modern lifestyles, and stainless steel became the most significant and important material to reflect these modern aspirations. By 2009, an innovative brand promise had been clearly established and moved triumphantly forward as SKS-Design became Blomus GmbH.
In the early years of the new millennium, the company's product portfolio was restructured to focus on the key areas of home, garden, spa and taste. From this time on the products adopted a unique, elegant and minimalist design language. The Blomus relaunch in 2010 set the course for a successful design-oriented future, and the numerous design awards the company have since acquired within a short time are reliable evidence that the Blomus approach to design has a very promising, and sustainable, future.