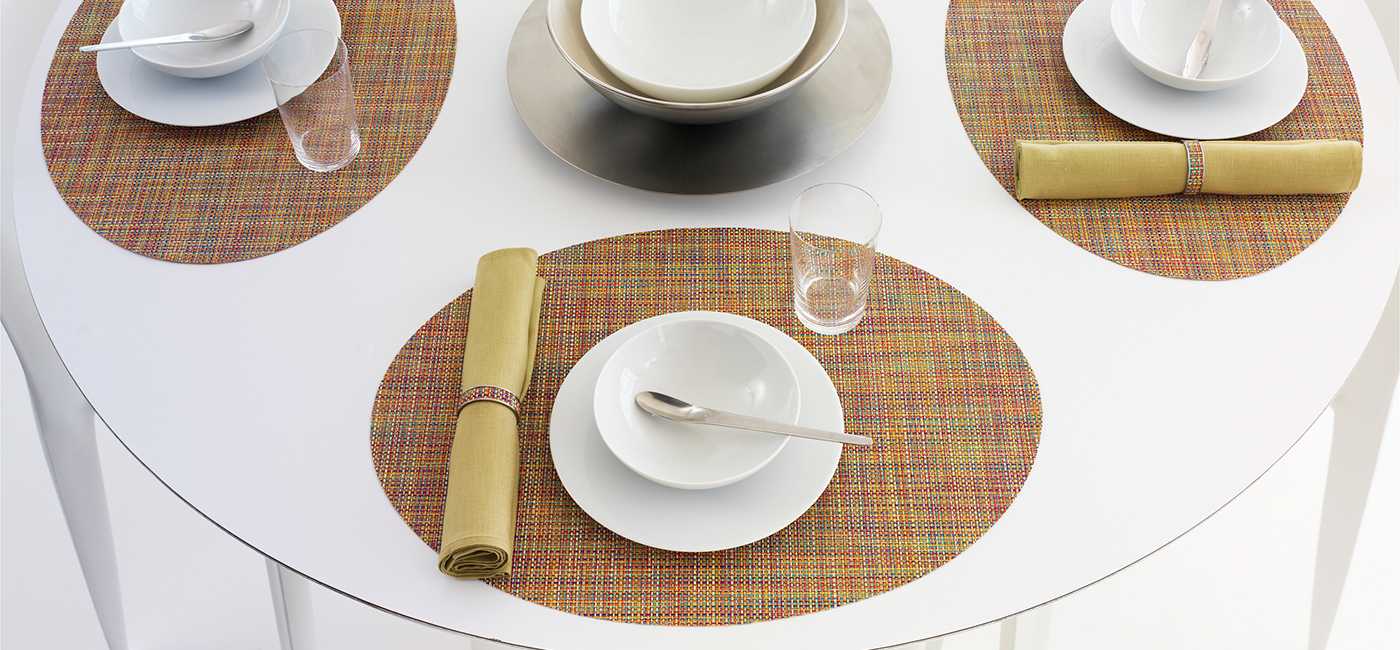 Sandy Chilewich & Joe Sultan
The New York based designer Sandy Chilewich is founder and creative director of Chilewich | Sultan LLC, a company managed with her partner and husband Joe Sultan. For the last three decades and with two distinct businesses, Chilewich has reinterpreted underutilized and overlooked manufacturing practices. Since 2000, Chilewich has designed innovative textiles for numerous applications.
Sandy launched placemats and floor mats with her original signature textiles in 2000. Her designs have transformed the way tables are dressed in homes and in restaurants around the world. Her floor mats provide a clean modern alternative underfoot.
If you had asked Joe Sultan when he was a practicing architect with his own firm in New York City, what he would be doing today, he would never have said he would be the CEO of Chilewich | Sultan LLC, a textile design company best known for contemporary place settings and modern flooring.
Though Joe didn't realize it then, his fate lay with the textile industry. His father and uncles owned and operated a company based in NYC, selling tablecloths and placemats. He worked for them after school and during vacations from the time he was a child through his teens.