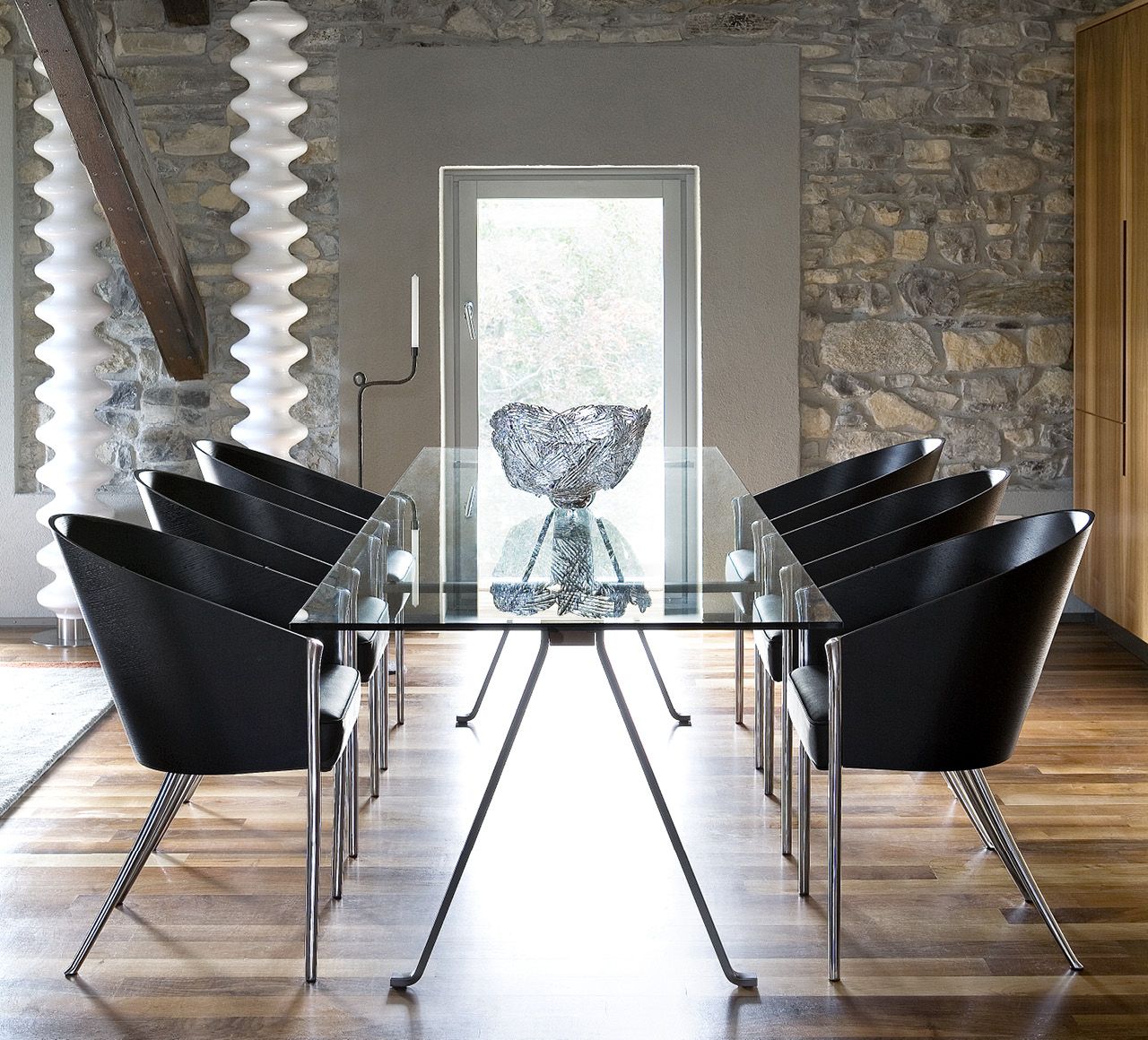 Driade Philosophy
The art of living is based on the idea that eclecticism, blend of cultures, curiosity and surprise are the true essence of our age. A bent for listening, a state of alert, an attention to register the signs coming from outside and then translate them into daily products. Being permeable to differences makes Driade project one that is open to the future. Driade denies the flatness of globalization but grasps at the freshness coming from the multiplication of places and the development of ides.
Driade was born in 1968 thanks to the joint efforts of a founding group formed by Enrico Astori, the art director who from the beginning defines the product and communication policies; Antonia Astori, a designer who is also the author of the company's architectural image; Adelaide Acerbi in charge of the brand's image and communication.
Since the beginning Driade asserts itself for the quality of its creative offer and for an industrial policy heavily geared towards innovation, a synergy of three core designer elements: project planning, execution and advertising. Producing furniture and furnishings as individual art objects following the rules of collecting. this is how Driade was developed as a factory of art.
Whilst most other companies today are remembered for one success, one pinnacle moment, for the past 50 years Driade has focused on becoming a continuously evolving aesthetic workshop.