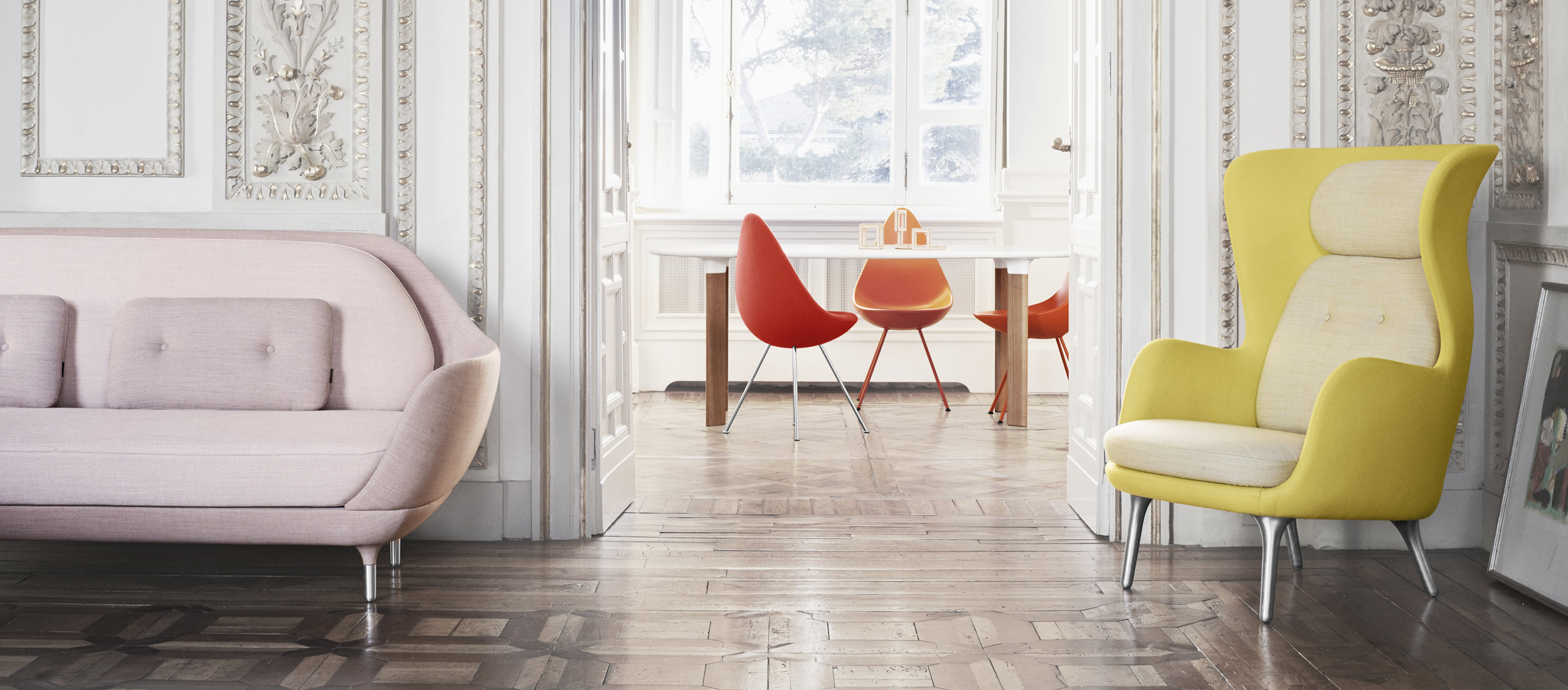 The Fritz Hansen Philosophy
Republic of Fritz Hansen is an exclusive, international design brand whose timeless collection unites world-famous classic and contemporary furniture, lighting and accessories.
Founded in Denmark in 1872, the company has a long history of collaborating with leading international designers to bring their visionary concepts to life – and to the spaces they help transform.
Today as in 1872, Fritz Hansen's work is guided by the philosophy that a single piece of furniture can beautify an entire room or building – and heighten the well-being of the people who inhabit these spaces. With an international presence and an ever-expanding collection of iconic designs, Fritz Hansen continues its journey of creating elegant, human interior design essentials that never compromise on comfort, and to strengthen its place in the global design, luxury and lifestyle elite.
Craftsmanship & Sustainability
The history of Fritz Hansen is characterized by stupendous craftsmanship, unique design and an inherent sense of premium quality. Leading architects and furniture designers from all over the world have regularly contributed to the collection with beautifully shaped and functional furniture that seamlessly meet through the use of innovative techniques and new materials.
Fritz Hansen design is visionary and makes the most out of noble materials. Every detail is carefully thought out, the process is thorough and the high finish is a part of the look, which is unique yet instantly recognizable. The overall style is international and exudes class. Each piece of furniture is sophisticated in its own way, has a strong identity and the ability to discreetly light up any type of space. This furniture is for modern city dwellers and international businesses with a confident taste for elegance and underplayed luxury and the desire to strengthen their identity and image.
Sustainability, design and premium quality are all part of the same solution. Therefore Fritz Hansen has developed a combined Quality, Environment and CSR policy. Fritz Hansen will never compromise quality or design while working continuously on creating sustainable solutions. They will continuously seek unique solutions that will improve sustainability, quality and design simultaneously.